-Alex Koo-
KIMONO GARDEN
---
Check out the music video of Space Bird, the first track of Kimono Garden (directed by Jens Simoens)
---
Our Clever Tree Records artist, Lorena del Mar, has just released her newest single into the world: It Was an Accident: A dreamy, elegant, emotive song inspired by abusive relationships and the way love can sometimes turn into mistreat, almost in an invisible way. Her powerful vocals and skillful looping immerses the listener into an impactful experience.
ORDER It Was An Accident HERE on BANDCAMP
---
ALEX KOO, MARK TURNER & RALPH ALESSI – APPLEBLUESEAGREEN

★ ★ ★ ★ "Stunningly original " – Downbeat Jazz Magazine
★ ★ ★ ★ 1/2 "Beautiful … touching … elevating." – Jazzism
★ ★ ★ ★ "Koo is the type of piano player that appears to be painting with luscious pastel strokes. Melodies that, like a goldfinch, elegantly lift off and settle down again." – Trouw
"With his CD Appleblueseagreen, that would perfectly fit in the catalog of a label such as ECM, Alex Koo delivers a fine example of what he's capable of." – Jazz'Halo
"We should be thankful that the young Koo -after having lived in The Netherlands, Copenhagen and the United States- is back in Belgium again. Because this record truly makes you dream!" – Jazz&Mo
---
---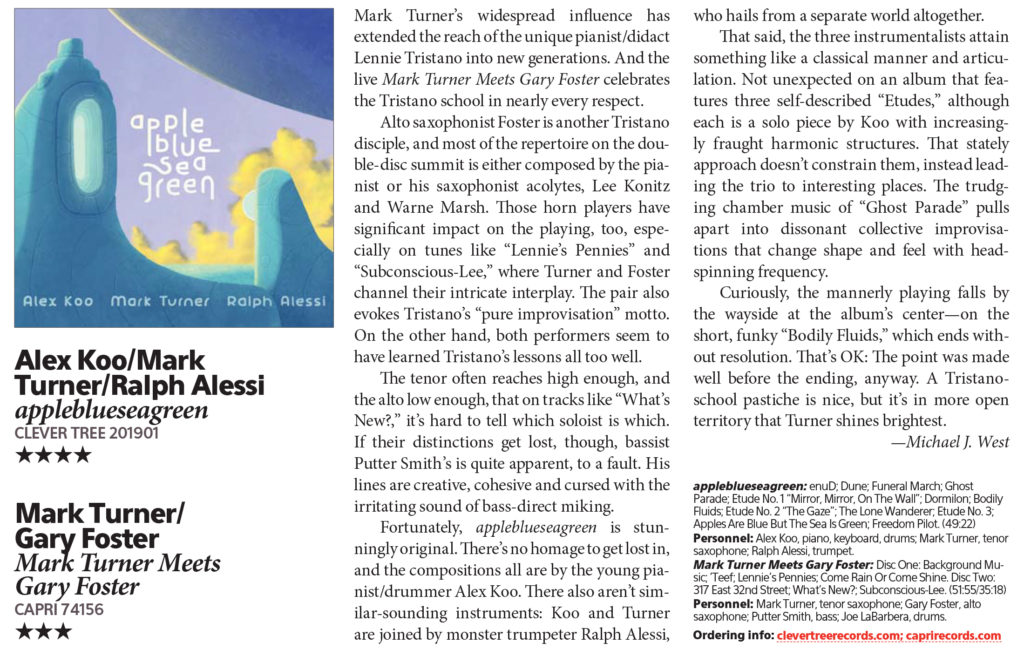 ---
---
Lor in Pravena debut album
!!! OUT NOW !!!